The Builder, Golden Falcon Homes
Returning the greatest value to our customers is our first priority. That's why every Golden Falcon Homes uses only the highest quality materials with the most effective building techniques. Our end-goal is to ensure that our residential and commercial structures and communities are highly attractive and sustainable allowing us to offer the ultimate home-buying experience.
Golden Falcon aims to return the greatest value to their customers by ensuring that the home-buying experience and final results are enjoyable, and worry-free from start to finish.
The Land Development Manager, Tfs Capital
We have a firm trust in our company vision which is to provide absolute value and growth to our consumer family. We strongly believe that our genuine desire for excellence and wellbeing for our local communities translates into the uncompromising quality and craftsmanship of our homes.
Integrity is instilled in the Foundation of Our Business: Our homes are built with integrity and are built to last. At TFS Capital we understand the significance of a home and its role in fostering beautiful memories with our loved ones. We are firm believers of simply doing what's right and because of this, TFS Capital has pride in its unwavering integrity to its home buyers.
At TFS Capital, Loyalty and Family is Everything: The TFS Family grows with every newly built home. Loyalty to our consumer family as well as our trades and suppliers is of utmost importance to the TFS Capital Vision. As we continue to build for you and your family we would like to thank you for your loyalty and the opportunity to give you ours.
PLANNING & URBAN DESIGN
One of the largest, most experienced planning and urban design firms in central Canada, Weston Consulting has helped transform urban, regional and rural spaces for leading public and private sector clients since 1981. Whether the goal is to create a master plan for a municipality, provide exciting, effective urban design, strategize ways to enhance land value or take a client through to the development stage, the Weston team of professionals offers a thorough knowledge of the planning process, government policy and regulations and development industry trends.
Change. Harmony. Art. Soul. Environment.
CHASE Architecture is a renowned Toronto based design force dedicated to design-driven architecture and interior design, tailored to the needs of the hospitality and residential markets across Canada and internationally. Chase has a strong background in the designing of innovative spaces for international clients whereas each design solution strives to recognize the client's own unique culture and identity.
Architectural & Marketing Services
Recognized specialists in Low Rise House Designs and Marketing Services & Renderings, Jardin Design Group Inc. has been a proud member of BILD since 1968. The firm is BCIN qualified for the preparation of Architectural construction drawings and site grading plans for Building Permit Application.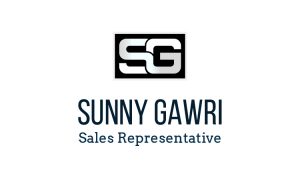 Sunny Gawri
With a background in investment planning, marketing & six years in residential & commercial real estate, Sunny has all the right skills & knowledge to ensure the best results for his clients. Education, integrity, leadership & respect are the founding principles for his customer service philosophy which is built upon his mission:
To put client interests first & empower them to make educated decisions

To provide a respectful, well-informed process, based on factual information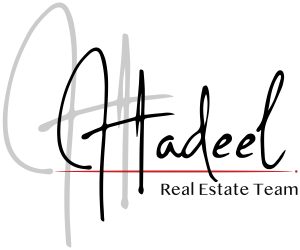 Hadeel Haidar
Transparency and top service are the heartbeats of Hadeel's real estate success. Patience, personalized service and commitment go into everything she does while also realizing that each and every client has a specific need. Hadeel has over 10 years combined of experience in customer care, marketing, and real estate. She now serves as an invaluable resource to a diverse set of buyers and sellers across the Greater Toronto Area dealing with hundreds of properties. Leveraging her extensive global network and mastery of the city's most desirable neighborhoods. Her middle eastern background, and western knowledge while speaking both Arabic and English allows her to stand out in this industry. She is a proud mom of three adorable kids that are the reason for her drive in life and where her genuine care began. Outside her real estate world Hadeel is devoted to spending valuable time with her kids. Cooking is her passion and the kitchen is where all her creativity takes place..